ZARP Booster Pack
Boost your resources and help the community
ZARP Booster Packs are stack-able. Which means you can purchase one or more now and buy more later. For every pack you buy you will receive the benefits listed. (For example if you buy 5 Booster Packs you will receive 15 blueprint cases instead of 3) After purchasing you can claim your active booster packs from the Donate tab in the F4-Menu at any time.
Stackable Purchase

3 Blueprint Cases

1 Special Weapons Case

+50,000 Gems
$1 million RP Cash

+5 Inventory Weight

+5 Bank Weight
For each case you open in-game you will receive one of the following items:
Blueprints Case: Defibrillator, Thundergun, Tuxedo Suit, Lamborghini Murcielago, Nuclear Launch, Printer Booster, Molotov Cocktail, Diamond Lockpick or Diamond Pickaxe (Or one of these Golden Blueprints: Special Car,Portable EMP,Loot O' Matic,Minigun 2.0,Terroriser Outfit,Minigun 2.0,Terroriser Outfit,Gauss Rifle,Thunderhammer,Door Charge,Golden Plated Printer,EDF Suit,Gamma Rifle,Hand Cannon,Gem O' Matic, Airstrike)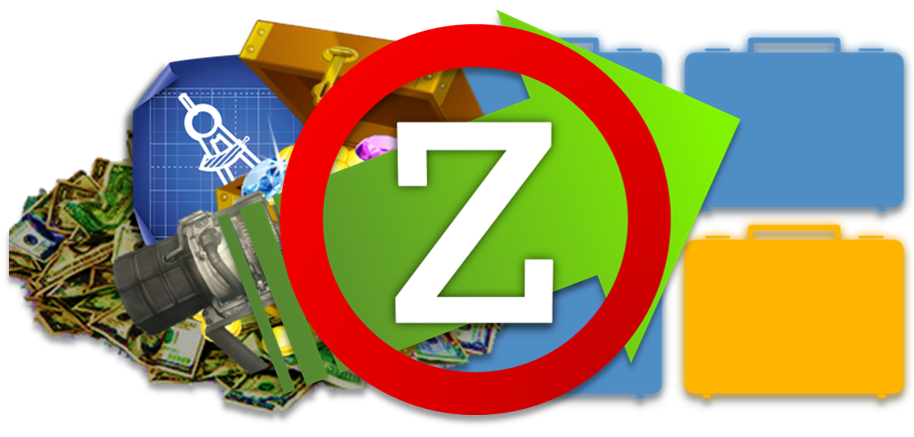 Purchase a Booster Pack
You need to login or register to purchase ZARP Booster Pack(s). If you already have a ZARP account sign-in. Or create an account.